The way to your first book
The thought of writing my own book has been in my head for a long time and I have often been encouraged to put my stories and thoughts on paper. There would be a lot to tell about the ups and downs of my life so far. About formative, inspiring and thoughtful. About everything that made me the person I am today.
My first book is in the press right now. But it's not an autobiography, it's a book, so special, there's nothing like it on the market yet.
It contains 14 detailed coloring pictures designed by me, which will give you peace and serenity while painting. Accompanied by stories that inspire, motivate and make you think. There is a lot of freedom for all your thoughts, as well as some of my colorful works of art that will accompany you on your way to more mindfulness, happiness and gratitude. All this makes this diary something very special.
My heart, countless hours of work and a few sleepless nights are in the Rollin'Art Book of Happiness. I can't wait to finally hold the book in my hands and I'm curious if you will like it as much as I do ;-)
You will soon be able to secure your Rollin'Art lucky book in advance. There will also be special goodies. Be excited!
Here's a little insight into the making of the book:

I drew all the coloring pictures with fineliners and ink pens, which was a big challenge for me. Any wrong move, any careless twitch would have ruined the picture. Since I can't move my fingers and often have severe muscle cramps, painting required extreme concentration work. But I had a lot of fun and in the end I was more than proud of my work.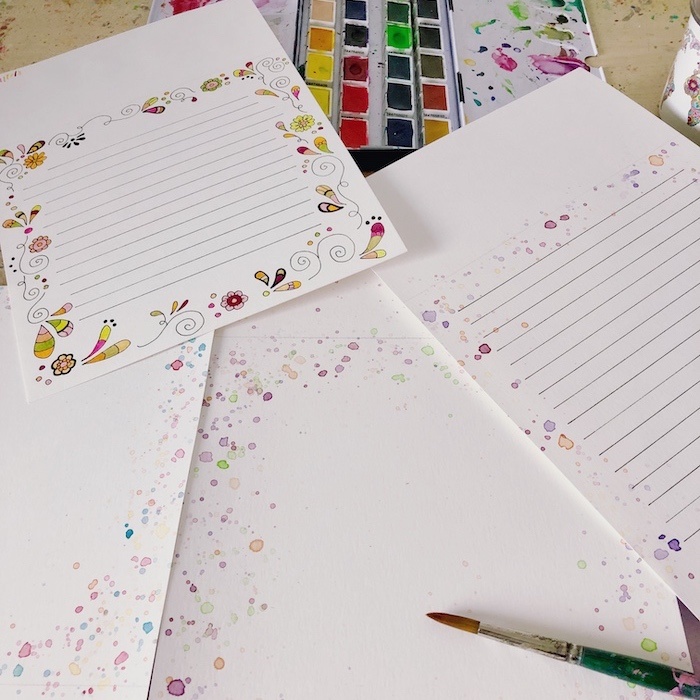 Of course, I also designed all the writing pages myself, painted and sprayed and dabbed the lines.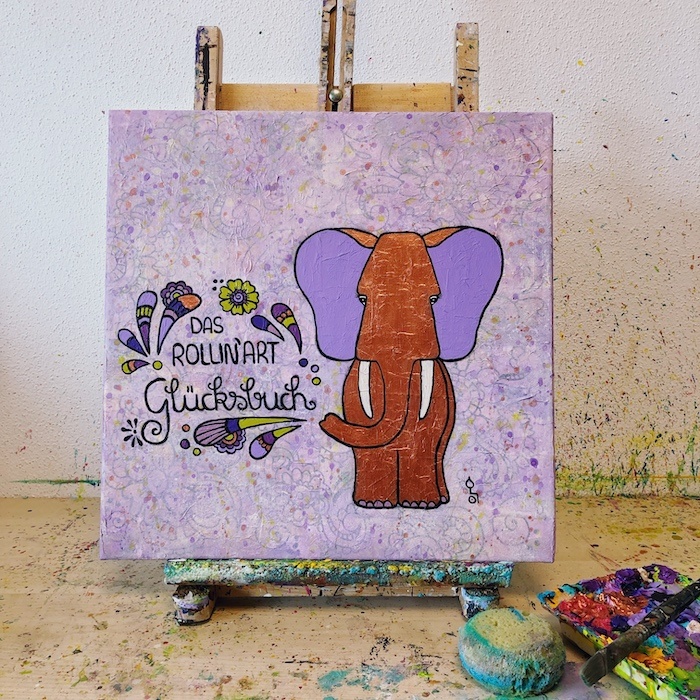 I painted the cover with acrylic paint. Of course there had to be a lucky elephant on it - that's clear ;-)

My work was always strictly controlled by my two furry friends Simba & Timon.
At this point I would like to thank everyone who accompanied me on the way to my first book. For your ideas, suggestions and encouragement.
A big thank you also goes to Jost Winkin WINDesign, who processed all my drawings and texts into a print-ready file.
The Rollin'Art Happiness Book is available here: